O que acontece quando todes plantam árvores?
Chamada pública
Dez. 2020/Jan.2021
O que acontece quando todes plantam árvores? é uma vertente da pesquisa chamada Pedagogia das Sementes - um projeto lento e em curso - que teve início no ano de 2019, durante uma residência na Utopiana - Suíça.
A pergunta lançada por meio do instagram, onde o isolamento social ainda se faz presente devido a pandemia, fazia um convite para as pessoas se engajarem a plantar árvores. Com uma breve instrução na postagem, os interessados mandavam seu endereço para receber as sementes de árvores nativas pelos correios. Sementes coletadas pelo próprio artista durante o perídodo da quarentena, somada ao acervo pessoal.


---
Open Studios 2020
Jan Van Eyck
5, 6 and 7 March ︎ 2020
Jorgge Menna Barreto
and Joélson Buggilla perceive the digestive system as a powerful sculpting tool. What humans choose to cultivate and consume shapes and transfigures entire landscapes. Using the term environmental sculpture, Menna Barreto and Buggilla seek means of writing onto landscapes in ways that support biodiversity and more regenerative forms of agriculture. Feeling a growing suspicion toward exhibition formats, Menna Barreto and Buggilla devoted their time at Jan van Eyck to initiating projects that felt more sustained and ever more sustainable. At the Academie they founded a periodical titled Enzyme whose format they hope will allow for multiple iterations and greater continuity. The publication forges an intersecting ecosystem between the surface of the earth, the surface of the plate, and the surface of the page. In times past, many indigenous Brazilian tribes were known to cannibalize their conquered enemies as a way of absorbing their power. Enzyme is a nod to the legacy of Brazilian poet Oswald de Andrade and his Anthropophagic Manifesto (1928), in which he proposed cultural cannibalism as a means for Brazilians to forge their identity as a formerly colonized country. According to Menna Barreto and Buggilla, Brazilian modernism was based in large part on artists who traveled to Europe, digested what they saw, and returned home to transform it into something distinctly local. Enzyme proposes cultural criticism as yet another metabolic activity. Menna Barreto and Buggilla posit the intellectual work of digestion as a way in which we can process, break down and de-compose thoughts anew.
+
https://www.janvaneyck.nl/en/category/1533/open-studios/
Van Eyck
Academieplein 1
6211 KM Maastricht
Nederland
---
Exhibition
1000 écologies
10/09 until 10/10 — 2019
Dans un élargissement spectaculaire du champ d'action de l'écologie, il existe désormais des écologies de l'esprit, de l'information, des sensations, de la perception, du pouvoir, de la participation, du social, du politique... 1000 écologies. Cette prolifération n'est pas simplement une extension métaphorique de l'écologie naturelle, elle reflète surtout l'imbrication profonde d'éléments naturels et technologiques dans les environnements que nous habitons.
La principale approche des 1000 écologies passe par le motif de l'échafaudage. Un échafaudage est une construction temporaire constituée de ponts, de passerelles ou de plates-formes. Il permet l'accès d'un bâtiment à édifier ou à réparer. L'événement sera comme un échafaudage qui s'érigera depuis l'espace du Commun et tissera des trames unissant les champs culturels et ceux qui traitent avec les phénomènes naturels.
Dans ces récits, questionnements et pratiques autour des multiples écologies, l'échafaudage permettra de bâtir des passages vers les espaces du possible. Quand la construction est terminée, on peut retirer les échafaudages et retrouver notre liberté de mouvement.
Quelles sont ces écologies pratiques et politiques, ces relations multiples pour ouvrir le réel à des devenirs possibles ?
Anna Barseghian
+
https://www.utopiana.art/en/1000-ecologies-ateliers-et-exposition
Le Commun
10, rue des Vieux-Grenadiers
1205 Geneva
---
FOOD ART FILM FESTIVAL
On Digestion
5, 6, 7 September — 2019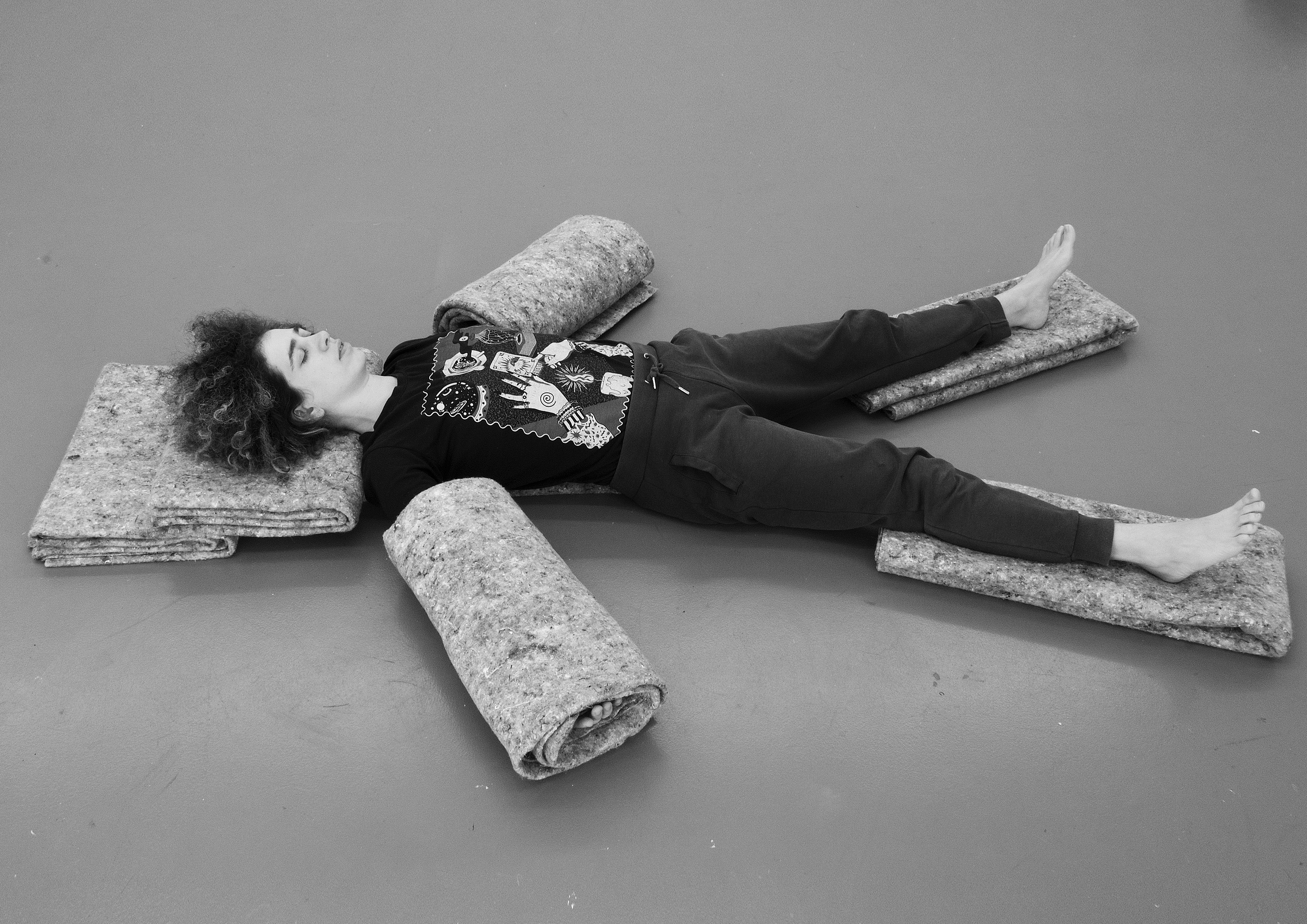 The Food Art Film Festival is an annual, cross-disciplinary research-festival that builds on an international as well as local network of farmers, beekeepers, chefs and scientists, alongside artists, designers and architects to demonstrate how creativity can help shape more sustainable (food)futures. The FAFF is organised by the
Lab for Nature Research
and the
Food Lab
.
5, 6 and 7 September the Jan van Eyck Academie is filled to the brim with workshops, tastings, performances, dinners, readings, walks and films that help us understand the complexities and importance of (not only human) digestive systems. Through digestive yoga or the Enhanced Digestion Sauna with medicinal herbs, to a workshop on organisational ecology whilst learning to make kimchi, we research the spectrum of wild to domesticated in relation to bodies, environments and edibles.
+ information:
https://www.janvaneyck.nl/en/news/food-art-film-festival_2019/

Van Eyck
Academieplein 1
6211 KM Maastricht
Nederland
---